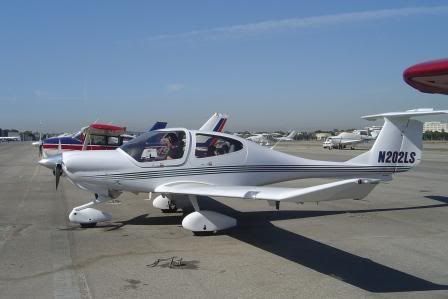 Allie's friend came to pick her up at Torrance Airport (her father was the pilot, of course).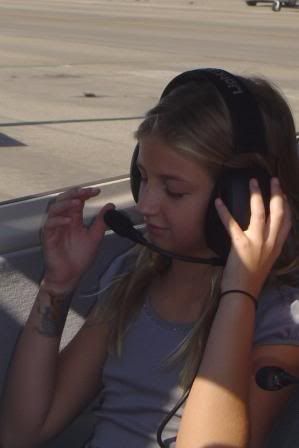 Getting ready to take off.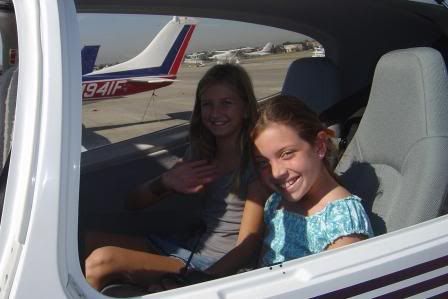 The girls are excited to leave...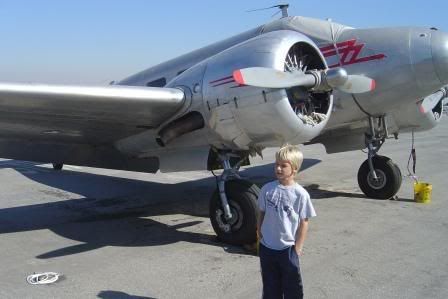 After the plane left, Tony and I explored some old planes around the airport.
Tony poses.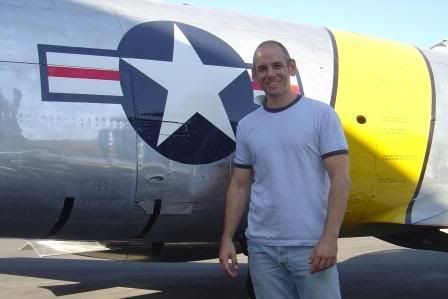 My turn, in front of an old fighter.
Then, it was off to the park for some time scooping minnow and turtles from the lake.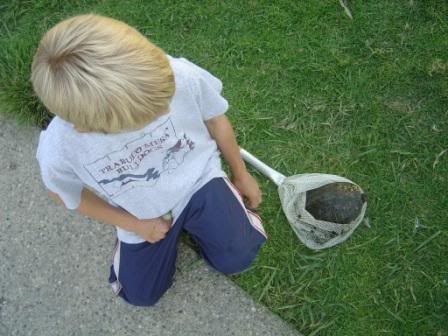 This was the 5th, and largest turtle caught, today.