The One Hour Long Cycle is now behind me, and I'm happy to report that I managed 464 reps with one 20kg kettlebell. This is about 130 more than last year!
Needless to say, I'm happy to have finished the hour without setting the weight down, and with most of the skin still on my hands. Nice!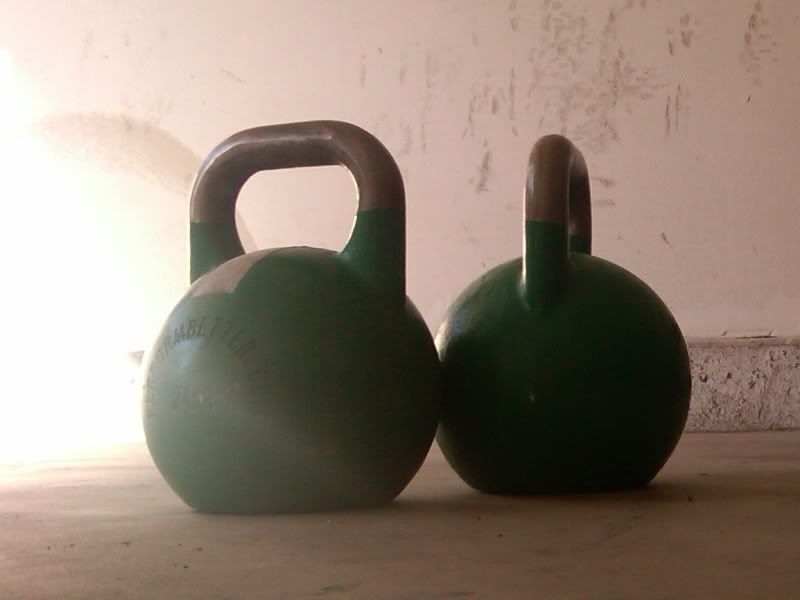 I now move on to train for my first Kettlebell Sport Competition!
On January 21, 2012, my friend Luke is hosting this event at his gym,
LEAF Performance Center
, in Santa Monica.
For those not in the know, these competitions aren't an hour, but they are still ten long minutes. Ten minutes straight. Ten minutes, and for guys, it's with two kettlebells. That is really a long time in weight lifting minutes.
I hope to compete with two 24kg kettlebells, which are the green guys pictured above. Official kettlebells are color coded, so green is 24kgs.
My event is going to be the Long Cycle, which Troy and Luke demonstrate, below.
I'm sure Troy is awesome, but since all of their kettlebells are "LEAF" green, and we assume they aren't all 24kgs, we have no idea what he's using to demonstrate. 8s or 12s, I think. Go Troy! I'll see you on January 21st!
Related links
IKFF
IKFF Ranks/Rules (PDF)
Competition Registration and Info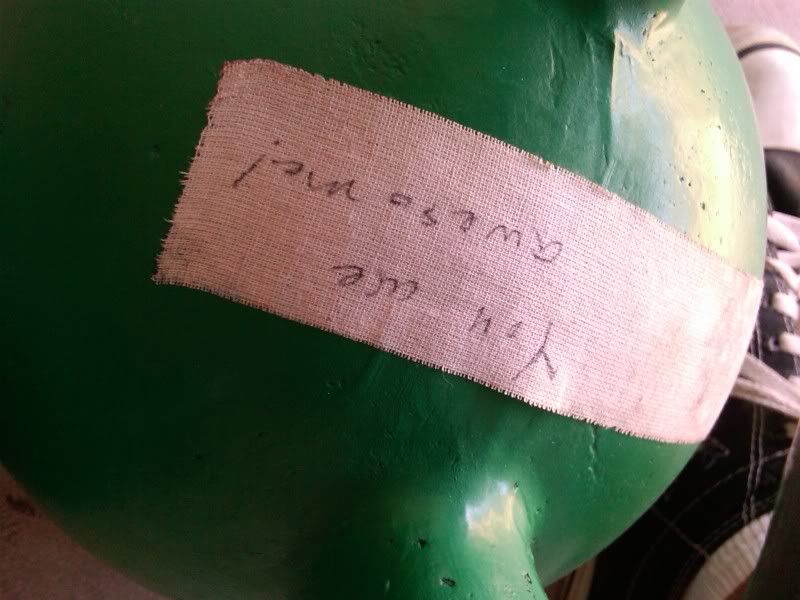 My wife thinks I'm awesome! My mom probably does, too.