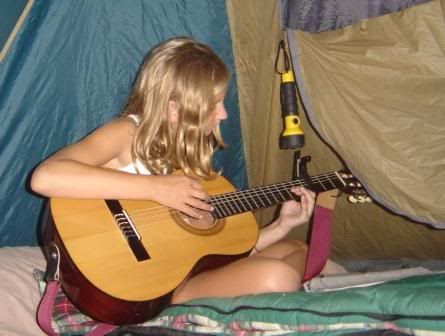 A little of Allie playing her guitar in the tent.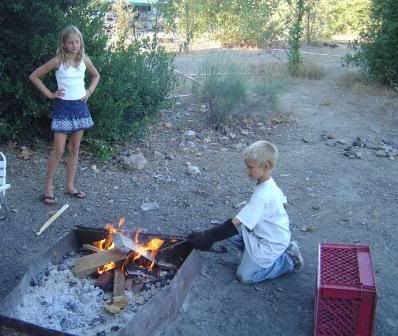 Kids, getting the fire going. Those things on Tony's arms are leather fireplace gloves. You can pick up a flaming log, if you need to (it's our little secret, though (don't tell the boy)).
Tony keeps the fire roaring.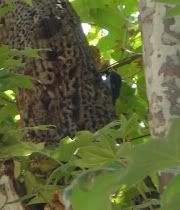 A little hard to see, but here's the constantly pecking woodpecker. It was pretty cute, with it's red head. Wouldn't hold still long enough for a good close up shot.