Years ago, I learned to make matzo ball soup from a little book of easy soups. It was very easy, and I've since taken that simple recipe and converted it to chicken vegetable soup, chicken noodle soup, chicken pozole, and chicken tortilla soup.
Once you figure how to make this soup, just swap out the vegetables, spices, and extras to make the soup you want. Easy.
I don't eat many tortillas, so sometimes this is tortilla soup without tortillas. My kids like the tortillas, so I either fry up some strips or use some leftover tortilla chips. Tortilla soup was originally a "leftover" soup, so even chips that are a little stale are perfect for soaking in this soup.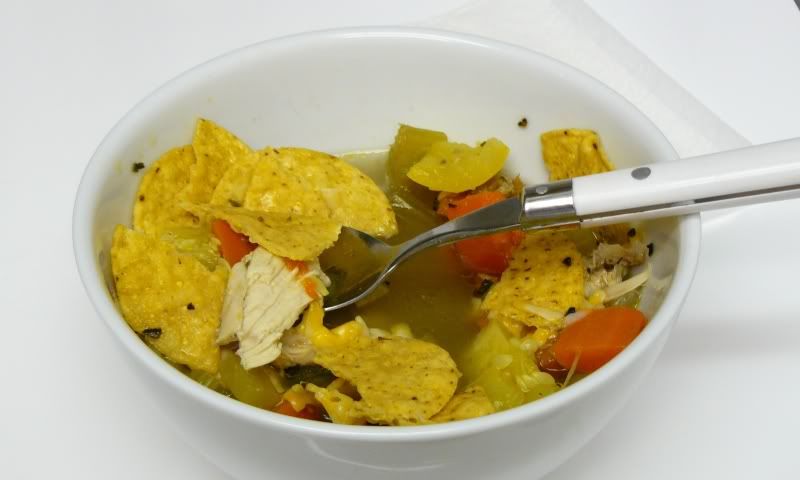 chicken tortilla soup
Serves 4 to 6
Ingredients
4-5 pound chicken
16 cups water
6 bay leaves
1 medium brown or white onion, peeled and quartered into wedges
2 stalks celery, cut into bite size pieces
4 carrots, cut into bite size pieces
10 allspice berries, cracked
1 tsp salt
1 tbsp cumin, ground
1 tbsp coriander, ground
4 yellow summer squash, cut into bite size pieces
1 tbsp paprika or mild, powdered chili
1 tbsp Mexican oregano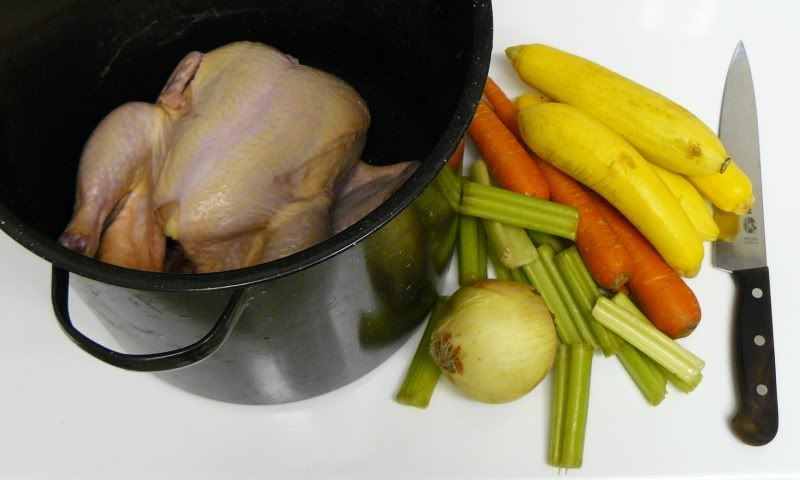 chicken & veggies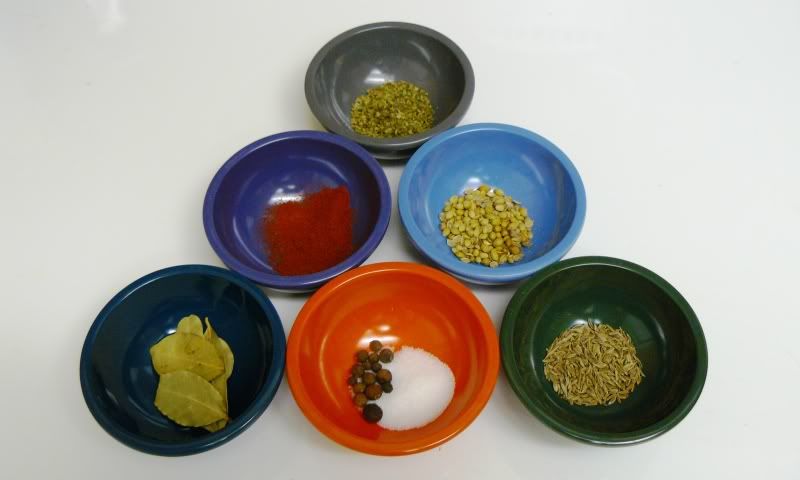 herbs & spices
Extras
tortilla chips
fried tortilla strips
red or green salsa
lime wedges
sliced avocado
sour cream
cubed cream cheese
shredded cheese
hot sauce
Directions
Rinse the chicken and place in a large pot. Cover with the water and bring it to a boil. Reduce to a simmer and skim off any foam that collects on the surface.
Return to a slow boil and add the bay leaves through the coriander. Simmer for about 45 minutes, until the chicken is falling from the bone.
Remove the chicken from the broth and allow it to cool enough to handle. Remove the skin and bones, saving them for bone broth, if you like.
Tear or cut the chicken into bite size pieces and return to the broth. Add in the yellow summer squash and simmer for another 15-20 minutes, until the squash is just tender. Remove from heat, remove the bay leaves, and stir in the oregano and paprika.
Serve with a variety of condiments at the table.
If using chips or fried tortillas, let them soak in the soup for a few minutes before eating. Top with cheese or some avocado cubes, and maybe stir in some salsa.
Enjoy!