I''ve been supposed to write my list of movies about honor, but that takes a lot of thought. Instead, you get movies that, for some reason, people like, but I think are stupid. You don't even get ten. I count six. Help me with four more, please.
Serendipity
Jonathan
: So are you gonna meet your boyfriend now or what?
Sara
: No, I think he's out probably doing what you're doing.
Jonathan
: Getting a crush on somebody else's girlfriend? No, I'm sorry, I just meant I had a really nice time. You know, maybe you should give me your phone number. Just in case.
Sara
: In case of what?
Jonathan
: In case of life. I just had a really great time and for all we know I wouldn't be able to find you again.
Sara
: Well, if we're meant to meet again, we'll meet again. it's just not the right time now.
Total bullshit. If you want something, you make it happen. "It wasn't meant to be" is a way of letting yourself off the hook for being a pussy and not making your move when you had the chance.
Serendipity
has one
redeeming
quality.
Kate and Leopold
A mysterious time warp is needed, by the screenwriter, to bring a prince or duke or something to the future to date Meg Ryan. Romantically stupid. Stupid premise. Stupid plot. Stupid lines. Stupid, stupid, stupid.
Cocktail
When it's on tv, I sometimes watch parts. Just like I test a bruise every few hours to see if it still hurts. BTW, it does.
A Fish Called Wanda
Booooooring. Women always like it. Some of them own it. I even rented it again because a chick with otherwise wonderful taste (she liked me...) told me to give it another chance. Still boring.
What Women Want
Dumb. Really dumb. ...and I'm getting tired of the linking to IMDB part.
Fatal Attraction
Okay. Good movie, but AnneArcher is phenomenally beautiful in it and what's-her-name is NOT. Wouldn't have happened. New actresses, please.
Signs
If only there were no aliens... What a good movie it would have been.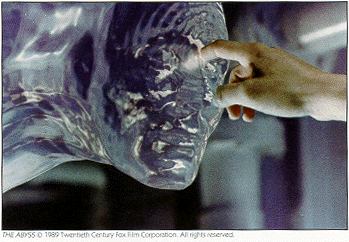 The Abyss
If only there were no aliens... What a good movie it would have been.
Oh look! You can see a double feature!
Kate & Leopold / Serendipity for
$17.99
I think that's seven. What's on your list?